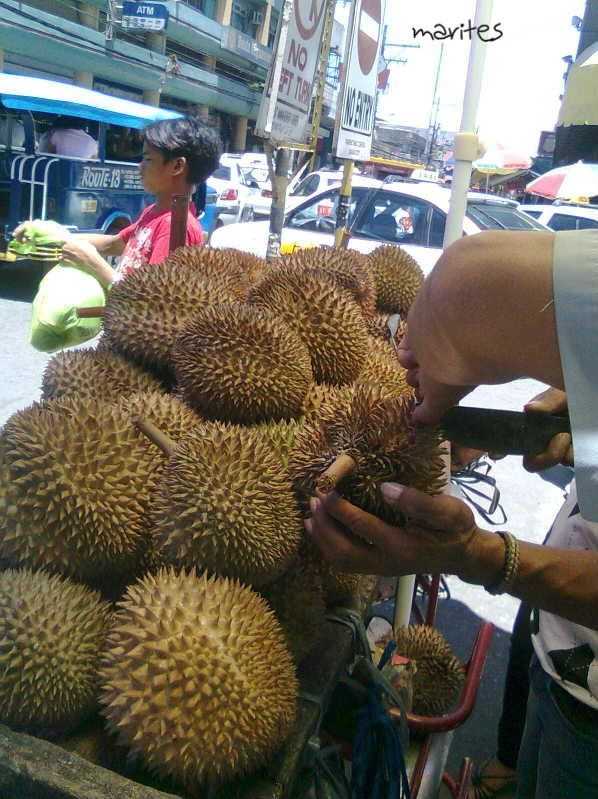 Perhaps it was the heavy rains that have been hounding us too much this year or perhaps there is truth about old folks' saying that durian harvest alternately change volumes every year. So, if there were too many durians last year expect to have a little less this year. We had too much last year that our local hospitals reported a rise in number of admitted patients due to high blood pressure (durian is well-known to increase blood pressure).
Last year was like a record harvest not only for durian but also for some local fruits like lanzones, mangosteen, marang, pomelo and etc.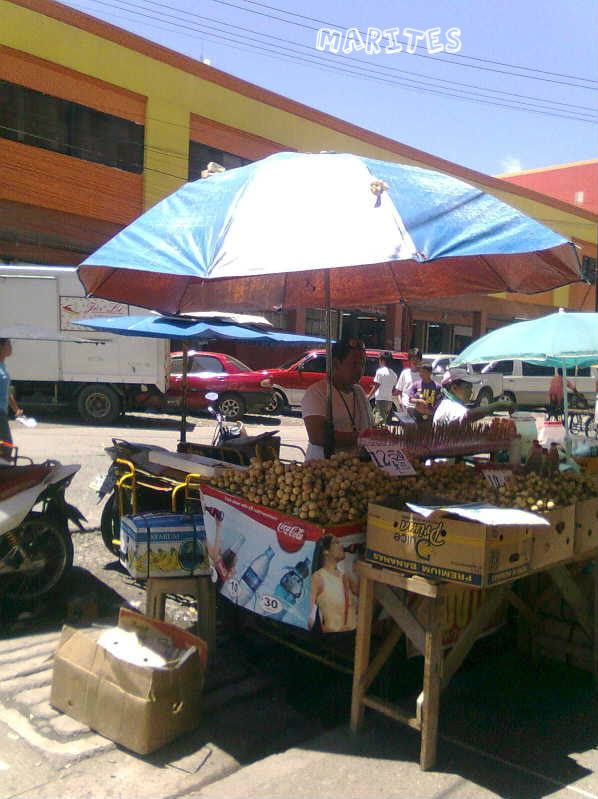 lanzones vendor
It's already mid-August, durian time should have started late July. Sadly, the fruits that we have been expecting to appear especially durian have yet to manifest themselves on the streets. I miss my durian but gee, I am not buying if it's still expensive.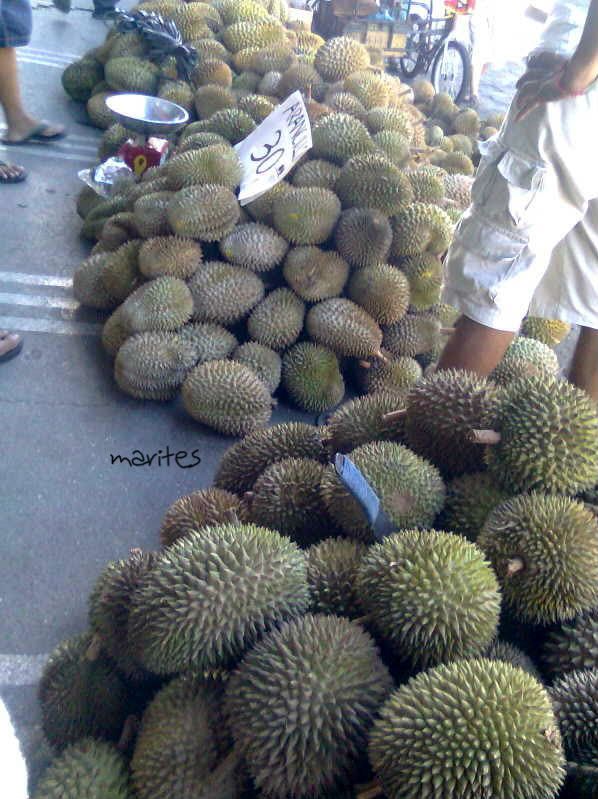 This is my entry for: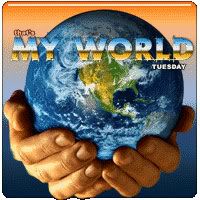 Go
here
for more entries.
SHARE AND ENJOY THIS POST: