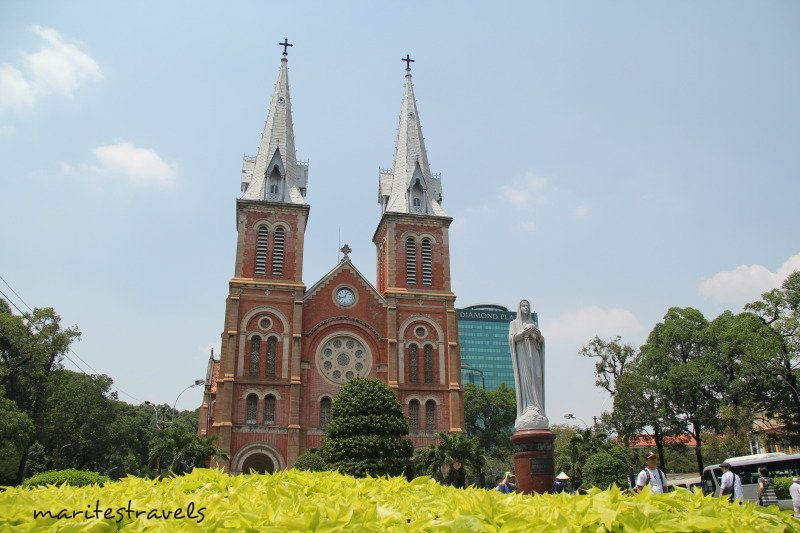 The clouds were few, the skies were blue. It was just a beautiful summery day that day. But, the heat took me by surprise because I never thought that Ho Chi Minh City (formerly Saigon) could get hotter than my home city but it really was. Since we were short of time, smoldering hot or not and with sweat trickling out in every pore of our skin, we need to do the city tour that day.
Like in almost all of our travels, a church is part of the itinerary. This one was no different.
Notre Dame Cathedral is just beside another architectural treasure of the city of Ho Chi Minh, the Postal Office. Officially known as the
Basilica of Our Lady of The Immaculate Conception
, the cathedral is located in the downtown of Ho Chi Minh City, Vietnam. Established by French colonists, the cathedral was constructed between 1863 and 1880. It has two bell towers, reaching a height of 58 meters (190 feet).
We were planning to get inside the cathedral to offer some prayers but it was closed for the lunch break so we made do with taking photos outside of it before proceeding to the postal office for another round of picture taking.
This is my entry for:

SHARE AND ENJOY THIS POST: