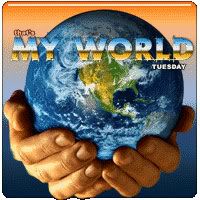 Camp Sabros is located in the highlands of Kapatagan, Digos City which is about an hour ride from the city proper. Digos City itself is an hour ride from Davao City. Going to Camp Sabros is easy. Coming from Davao City, we took the Holiday bus from Ecoland Terminal and were dropped off at the new Digos terminal. We took a pedicap going to the old Digos terminal and from there, vans and jeeps are available for hire at the old Digos Terminal. P80.00 for the jeep fare and just tell your manong driver to stop at the military checkpoint at Sitio Sabras. From the checkpoint, you hike about 30 minutes (about a kilometer distance) to the campsite.

Our fatherly jeepney driver made a deal with us. He'd take us to Camp Sabros and Agong House at P100 for each of us and we won't have to do the "alas puno" thing for the jeep to get going. Thus, off we go! He suggested to pick us up at the military checkpoint by the highway at 12noon; but we were positive that we'd make it by 11am. Well, we didn't expect to be too giddy to check out the time that by the time we made our trek back to our rendezvous site with him it's already past 12noon and our tummies were already complaining big time for the missed lunch.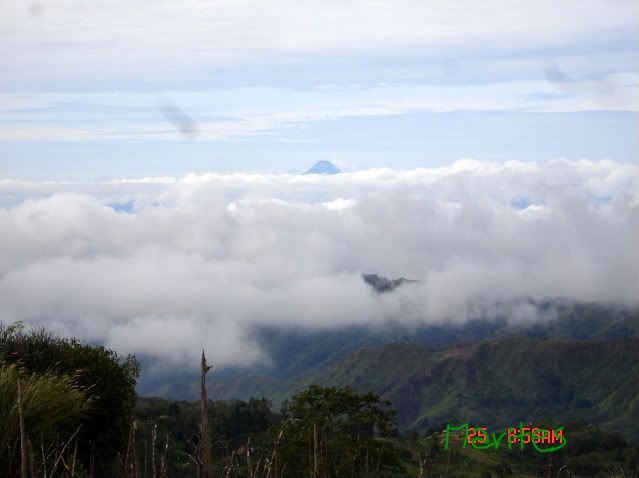 Mt. Matutum peeping out from the clouds.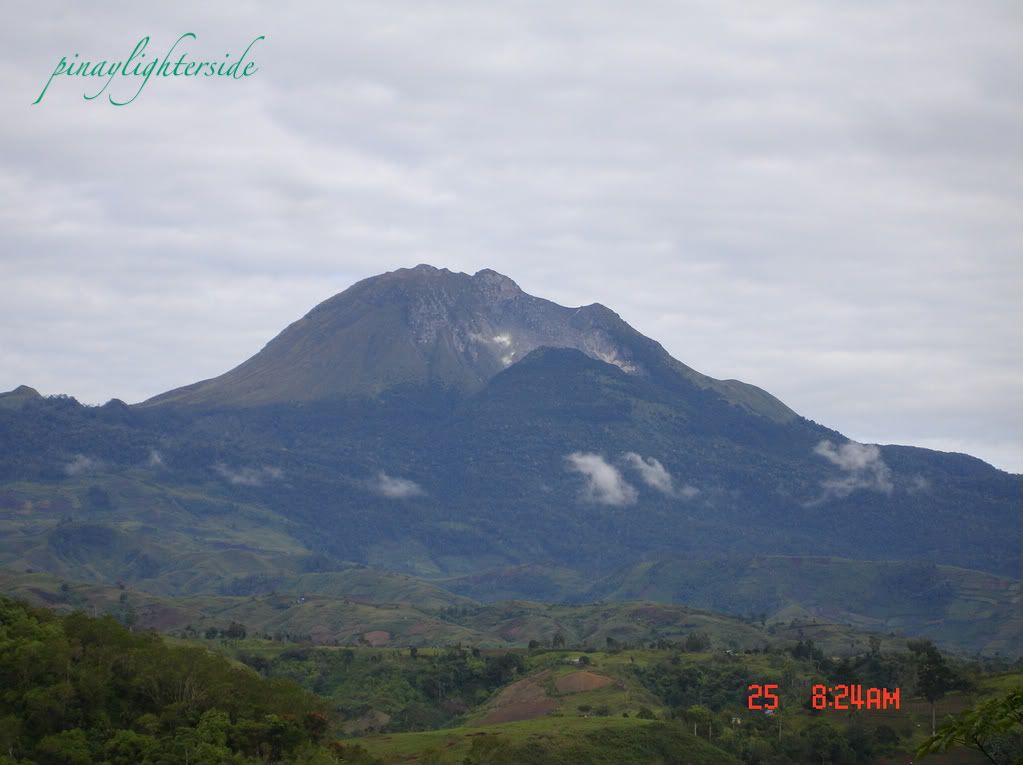 The grandfather of all Philippine mountains, Mt. Apo. Its peak is usually hidden by the clouds and we were just lucky that it showed its peak while we took our pictures with it.
Rough road going to Camp Sabros. The hike is 30-45 minutes from the highway depending on the pace. Prepare to go uphill but it is accessible by 4-wheel drive cars or by motorcycle which one can hire from the highway. Fare is P25 per person.
Eagle sculpture inside the camp. The camp has a camping site and a few cottages for rental.
Cable car for the return from the first zipline.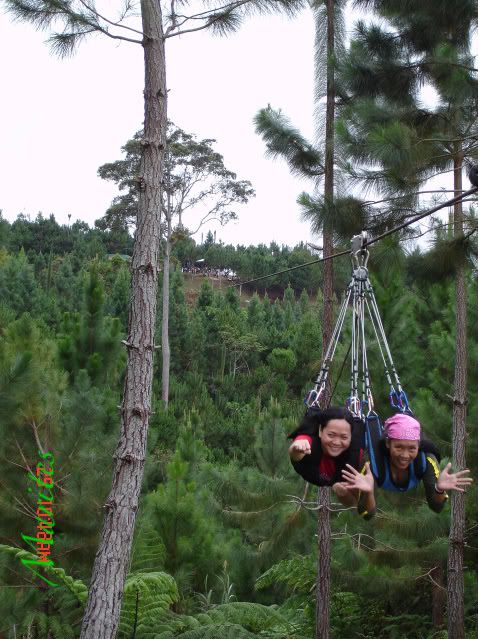 the first zipline (40-second ride, 370 meters long, 180 feet above ground)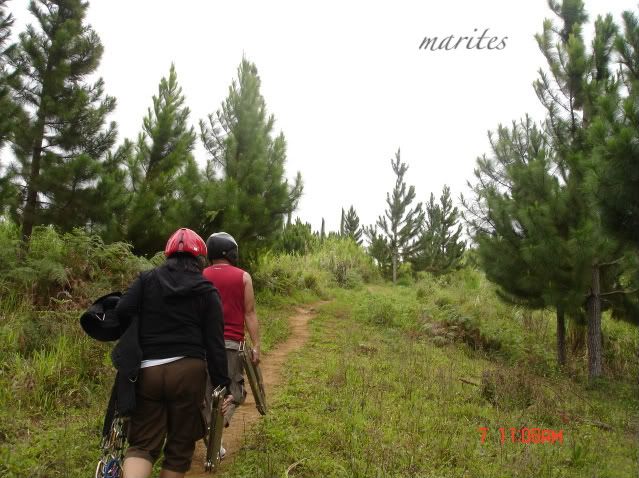 The 2nd zipline platform which is on top of the hill. This one is faster and longer than the first one and hey, this felt like your spirit was given a jolt at the first moments of going down the zipline.
The landing area for the 2nd zipline. The crew will have to be fast enough to catch you or you'll be hanging out above the forest. hehehe!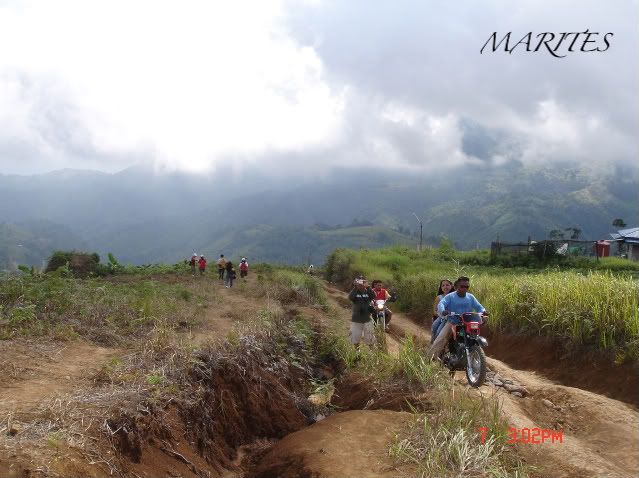 The motorcycles that ply the area. The area can get foggy because of its elevation. It does give a feeling of being among the clouds.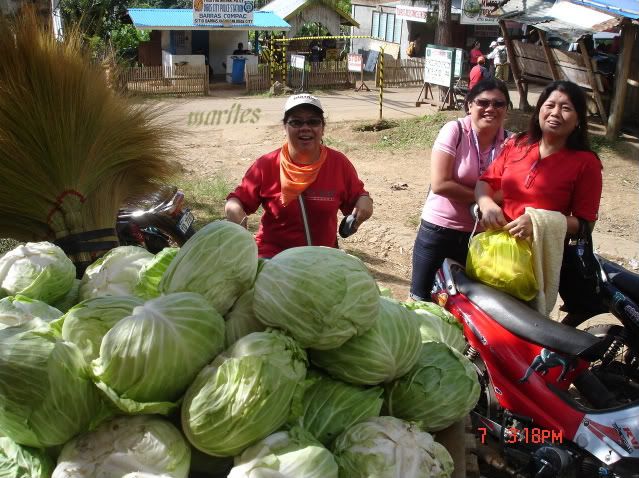 After the exciting zipline adventure, you can buy vegetables and fruits at the highway.
See the other people's world
here.
SHARE AND ENJOY THIS POST: