June 12 is Philippines' Independence Day (Araw ng Kalayaan). We were asked to attend the city government's celebration of the country's Independence Day last Friday, a holiday. A flag ceremony was done at exactly 8am even if it was drizzling a little bit. City government officials and embassy representatives from Japan, Indonesia and Malaysia were there.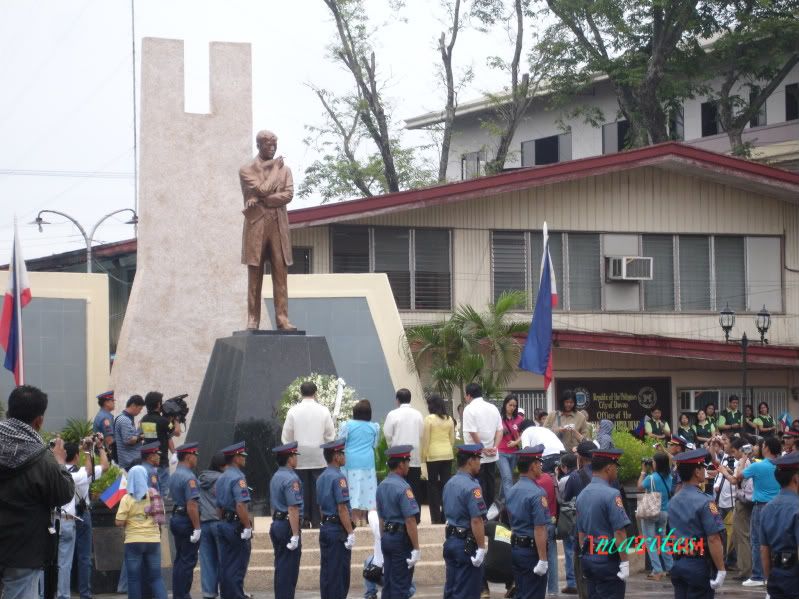 This is the wreath laying ceremony for the national hero, Dr. Jose Rizal at Rizal Park after the flag ceremony.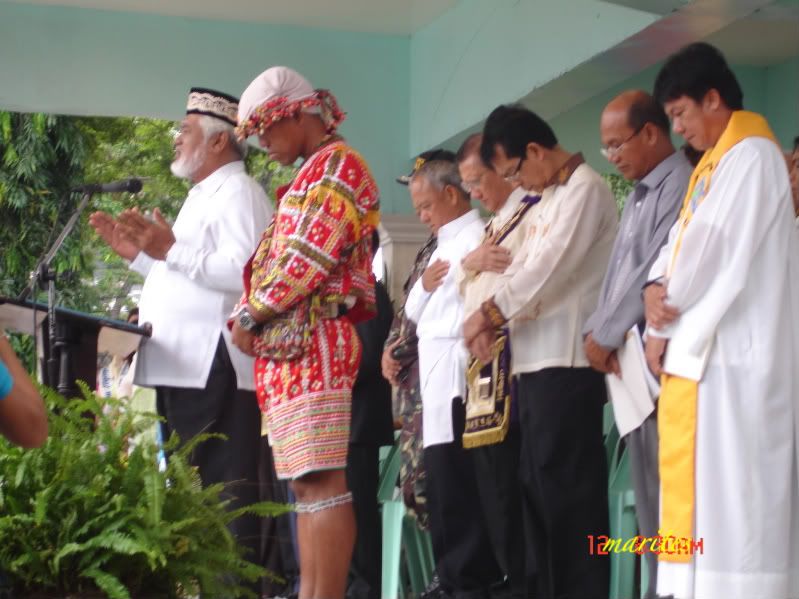 Prayers from different religions were made by a Catholic priest, a Protestant reverend, a Muslim priest and an indigenous tribal leader.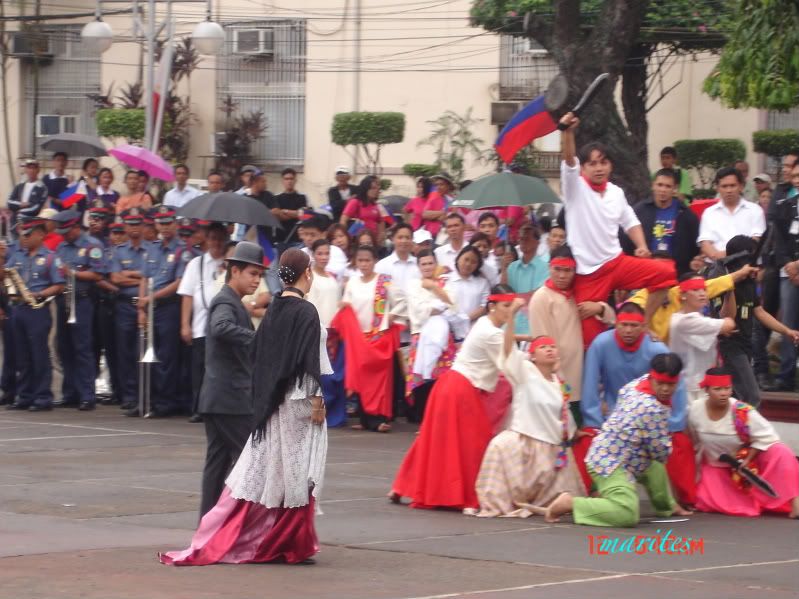 There was a short programme after the flag ceremony. The programme included a performance from the public school teachers' performing guild was presented. This shows the Philippine Revolution against the Spanish government and the couple depicts Dr. Jose Rizal and Josephine Bracken before Dr. Rizal's execution.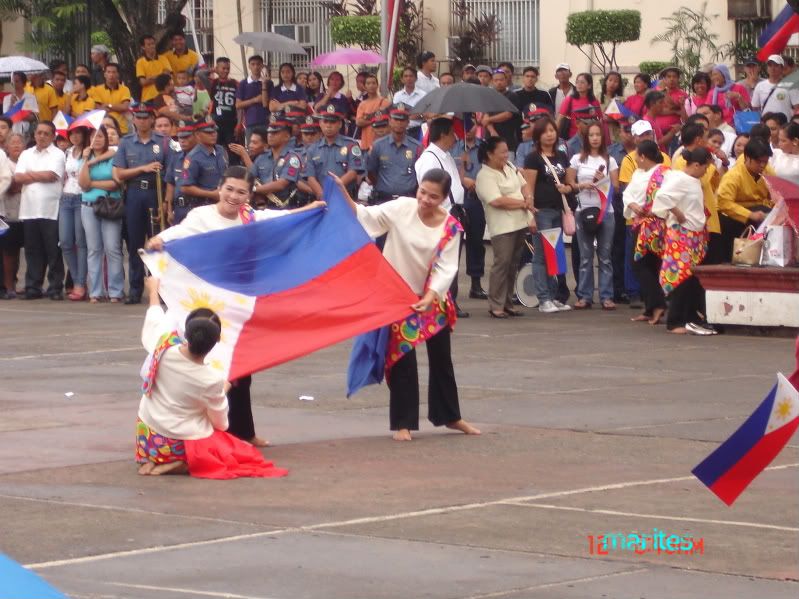 Performance by teachers depicting the creation of the Philippine flag.
Another Independence Day related post
here
.
This is my entry for: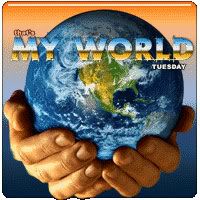 SHARE AND ENJOY THIS POST: