On my travels, trying out the food from the places I have visited go along with discovering new places, meeting different people and taking a lot of pictures. Here's one yummy example of good food on one of my travels.

The six to seven hours travel from Davao to Bukidnon can be bone jarring and butt wrenching. While the views along the way can help ease out these tortures, there's no better way to help ease body discomforts than doing several stops along the way.

Angels Log is a bakeshop/cafe situated just beside Jollibee Fastfood along National Highway, Malaybalay, Bukidnon and a recommended stop if you're traveling along that way.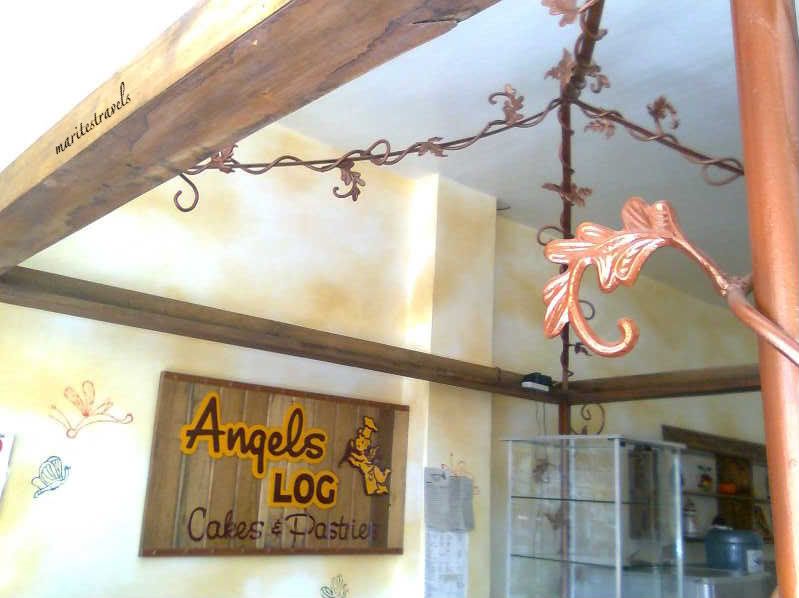 They are more known for their buko (young coconut meat) pie which at P140.00 is really worth it. When we got to the place, their buko pie has ran out of stock and we were told to try at their mall branch (NVM Mall) which was situated at the next town, Valencia.
Since we were already there and curious what other yummy food we should try aside from the buko pie (which we ordered in advance so we can just pick them up on the next town), we decided to try their muffin with a long name, Banana Carrot Pineapple Muffin. At P25 each, it was by far the most yummy, sinful but healthy muffin I've ever tasted and did I mention it's just P25.00? Yay! A must have! If you're buying this in one of Davao City's cafe, the price could go up double or triple.
After tasting the muffin, we decided to also try their moist chocolate cake which at P35.00 is cheap. Cheap but soft, moist and really chocolatey.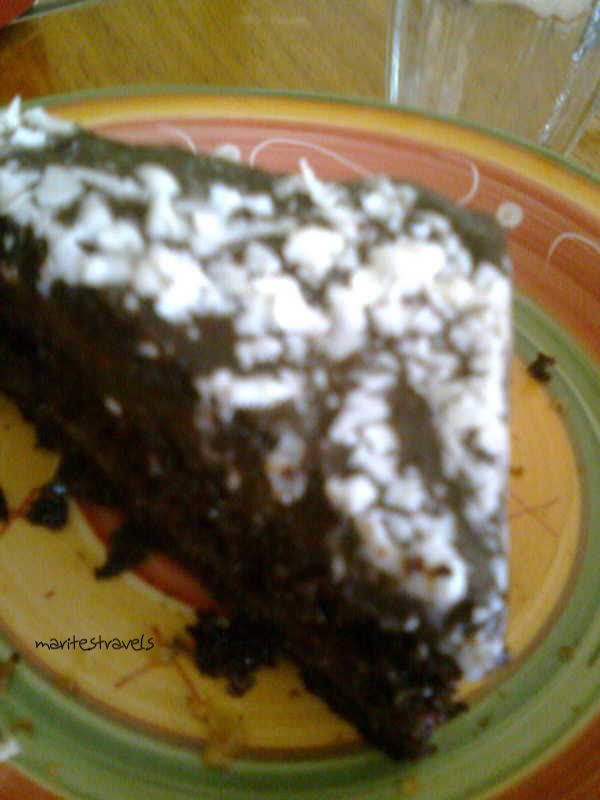 The lady by the counter offered brewed coffee and by that time, we were so ready to accept any thing she would offer to us. The coffee didn't disappoint too because it was just the right drink to down all those good food. While doing that, this painting caught my attention. Wouldn't it be nice to have this at home? Actually, I did not only like the painting but also the native baskets that were displayed just right beside it.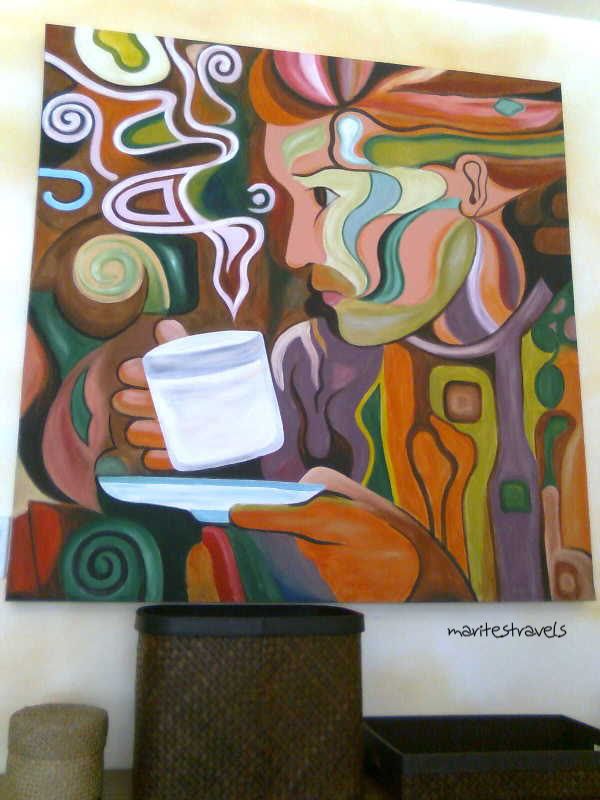 Another curio art that was hanging on the wall of Angels Log was this gold-colored table and spoon hanging on a slab of hardwood. Cool, eh!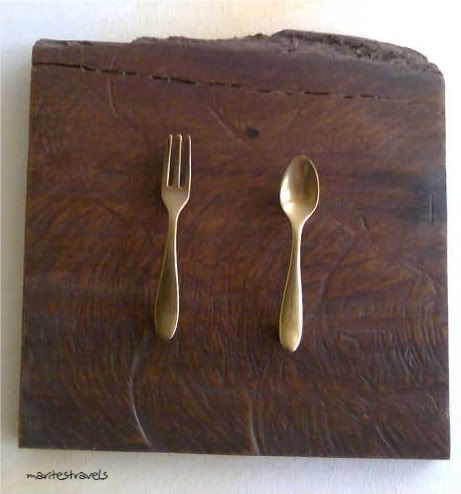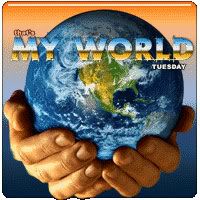 Go here for more
My World
entries.
SHARE AND ENJOY THIS POST: