Halloween has gone, but this owl stays out in the garden. This stone owl was standing on a flower pot in a corner garden while I was with a group of photographers. We were waiting for the models to finish their make-ups and this cute little owl peeping out among the plants was really cute.




In the meantime, houses even trees are getting decorated with Christmas decorations and Christmas lights. The photo below was taken as the sun was setting. I just love the dark blue tinge of the skies in the background.




Meanwhile, I've already started decorating our house too this weekend. They may be pretty to see but tiring to put up so I'm taking it slow.

This is my entry for: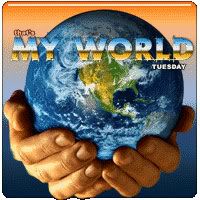 Go
here
for more entries.
SHARE AND ENJOY THIS POST: