I took a chance to explore Quezon Memorial Circle on my first weekend of my study-training. We had rainy days previous to that weekend and it was just such a relief when Saturday promised to be a sunny day. While my roommates were busy lounging inside our hotel room, I explored the circle where the former Philippine president Manuel L. Quezon and his wife are buried.

I got off at the Philcoa Building and walked through the underpass to get to the circle's gate. The park was clean, green and spacious. Families were walking around and there were some brave souls who jogged under the scorching sun. Security guards were seen around patrolling the area and to my surprise, the park has a lot of interesting nooks for people from all walks of life to enjoy in.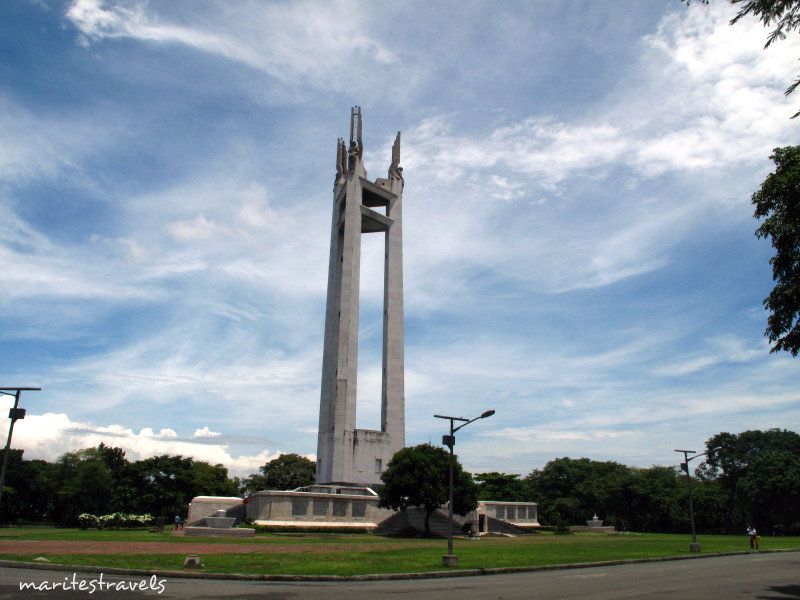 This monument is located at the center of the circle. Underneath it is a museum housing the memorabilia of President Quezon and also his sarcophagus. His First Lady, Dona Aurora Quezon, is also buried here. The museum is being managed by one of the daughters.

SHARE AND ENJOY THIS POST: