Plaza Miranda is the public plaza or square in front St. John the Baptist Church or more popularly known as Quiapo Church which is located in the old downtown Manila. The plaza was named after Jose Sandino y Miranda, who served as secretary of the treasury of the Philippines for 10 years beginning in 1853.


It is a popular site not only during the Black Nazarene fiesta which is annually held every January 9 but also a popular site for political rallies which had its heydays during the Marcos regime in the 1970s.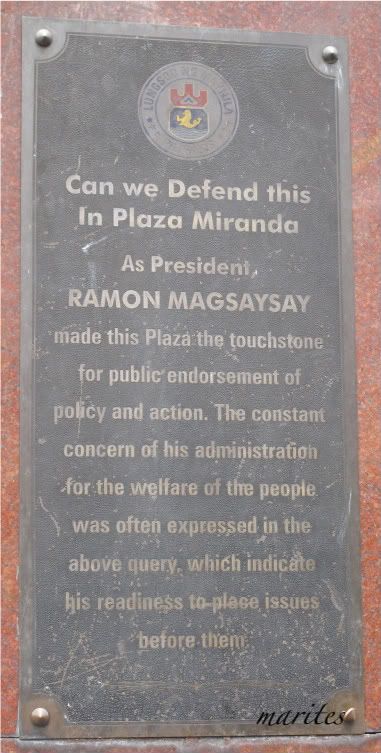 On August 21, 1971, while the Liberal Party during that time held their Miting de Avance in the plaza, a bombing occurred, killing 9 and injuring almost 100 civilians.
Nowadays, aside from the unsightly election paraphernalias hanging and plastered everywhere, the plaza is now filled with ambulant vendors selling products ranging from flowers, colored candles with specific purposes (candles for love, good luck, healing the sick, pardon, etc.), fruits, healing herbs, to body massages, palm and card reading.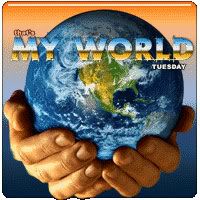 Go here for more
My World
entries.
SHARE AND ENJOY THIS POST: