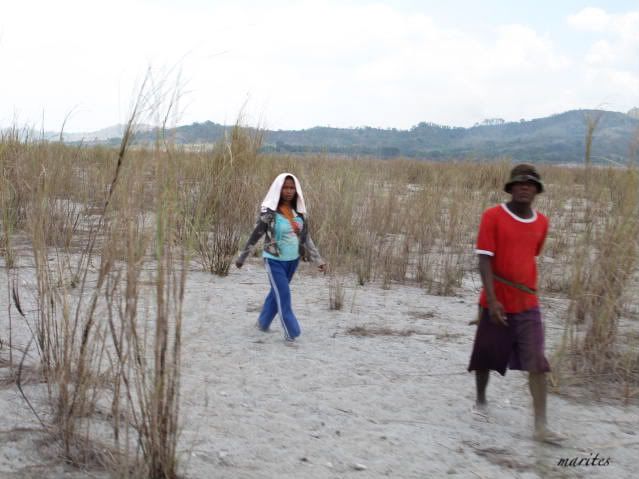 I saw them walking on the vast emptiness of the now lahar-covered agricultural lands on the way to
Mt. Pinatubo
. They looked pitiful, scruffy, thirsty and hungry while they wander in groups to hunt and gather food. I asked our driver if we should stop and offer them a ride or something but I was told that they would ask help if they want to, when they want to. I was surprised with the driver's answer but I decided to let it go and just waved at them.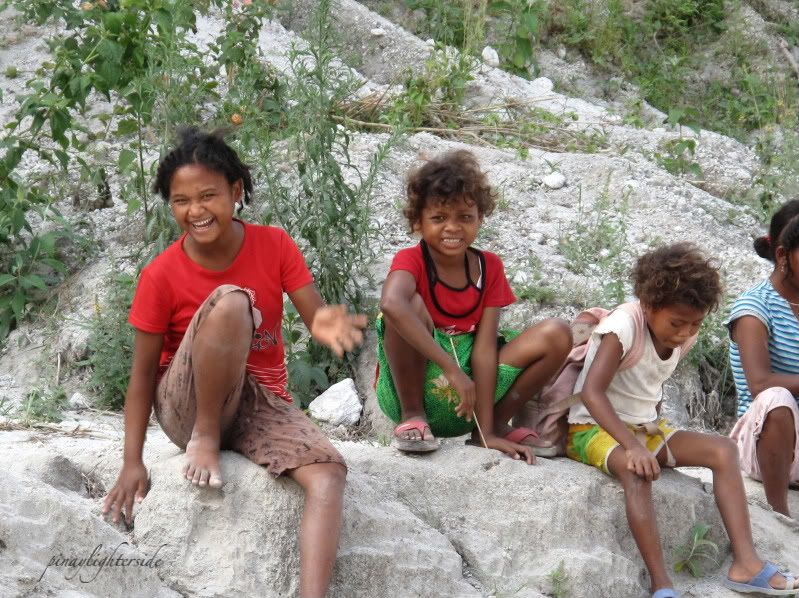 We passed by two Aeta villages along the way and saw these Aeta kids. They smiled while I took their pictures as our 4x4 vehicle slowed down near their vilage.
Who are the Aetas? (Source: http://litera1no4.tripod.com/pinatuboaeta_frame.html, wikipedia)
Aetas are small, dark skinned, and kinky haired people with big round eyes who occupy the forest areas of Mt. Pinatubo. The Pinatubo Aeta are part of bands residing in mountanous , forested ares of the archipelago from Luzon to Mindanao. They are believed to be the descendants of the original inhabitants of the Philippines.
An interesting aspect of the Pinatubo Aeta is their continuing resistance to the acculturation process, and their ability to modify whatever they borrow from the outside to suit their own culture. They assimilate only the cultural elements compatible with their social reality -- like some of the Sambal's techniques and rituals in agriculture, concepts of spirits, curing and burial rituals.
Before the Mt. Pinatubo explosion, the Aetas are an indigenous group of people that lived on the slopes of Mt. Pinatubo and its surrounding areas for centuries. They escaped the persecution of the Spanish during the Spanish regime by staying on the highlands. A hunter-gatherer people who were extremely successful in surviving in the dense jungles of the area, they also grew some staple crops such as wheat, barley, and rice.
After Mt. Pinatubo's explosion, the Aetas were displaced from their ancestral lands and were further marginalized. While they received government and foreign aid assistance, these have not been sufficient and consistent enough to help sustain the Aetas and also, to prevent them from pursuing their nomadic lifestyle. Thus, a lot of them are uneducated and are suffering from extreme poverty.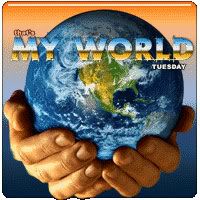 Go here for more
My World
entries.
SHARE AND ENJOY THIS POST: