A well-known Filipino international artist, Ben Cabrera or BenCab as he is popularly known, established Tam-awan Village as an artists' haven.


The visibly pregnant statue on the right is the fertility god and it is considered helpful for couples who desire of having a baby to worship and rub its belly to help them conceive.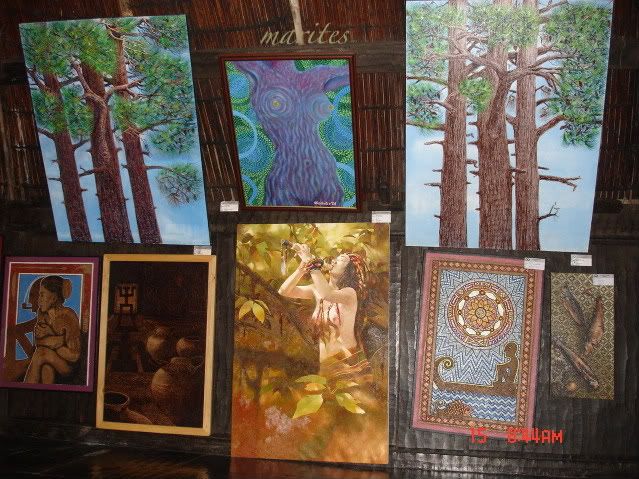 Some of the paintings shown inside the well-preserved ancient, traditional Ifugao houses in Tam-awan village.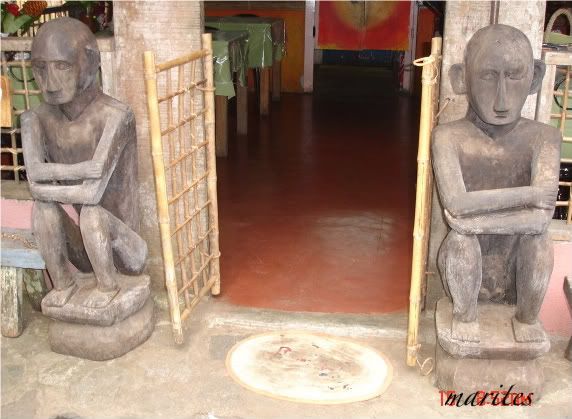 Ifugao gods for food stationed at the village's restaurant-cafe.
Located in the hilly slopes of Pinsao, Baguio City, the place is not only a haven for artists but also serves as the repository of well-preserved
traditional Ifugao Houses
.
See the other worlds
here.
This is my entry for:

SHARE AND ENJOY THIS POST: