A foreign tourist posing as a model for the Tamawan Village's artists. There are several art pieces being sold in the village aside from being able to get inside the restored ancient Ifugao houses. One can actually choose to stay for a day or two inside the village which sits atop a hill and is overlooking the China Sea.



Several handcrafted wood clocks being sold inside the village's cafeteria. I plan to buy one when I get to return to that place. The clock pieces are quite interesting and not one clock has a duplicate.


Stone carved stairways going to the Ifugao houses.
Some
Ifugao houses
have carved dragon heads on each side of the front house posts near the door. If the Chinese have male and female dragons outside their doors, the Ifugao natives have theirs too; however, a male dragon's head comes with a carved penis. On the other hand, the Chinese male dragon outside the housedoor has a ball under its paws while the Chinese female dragon has a baby dragon under its paws.
See the other worlds
here.
This is my entry for: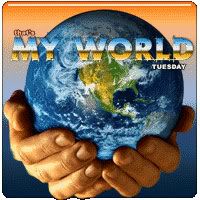 SHARE AND ENJOY THIS POST: