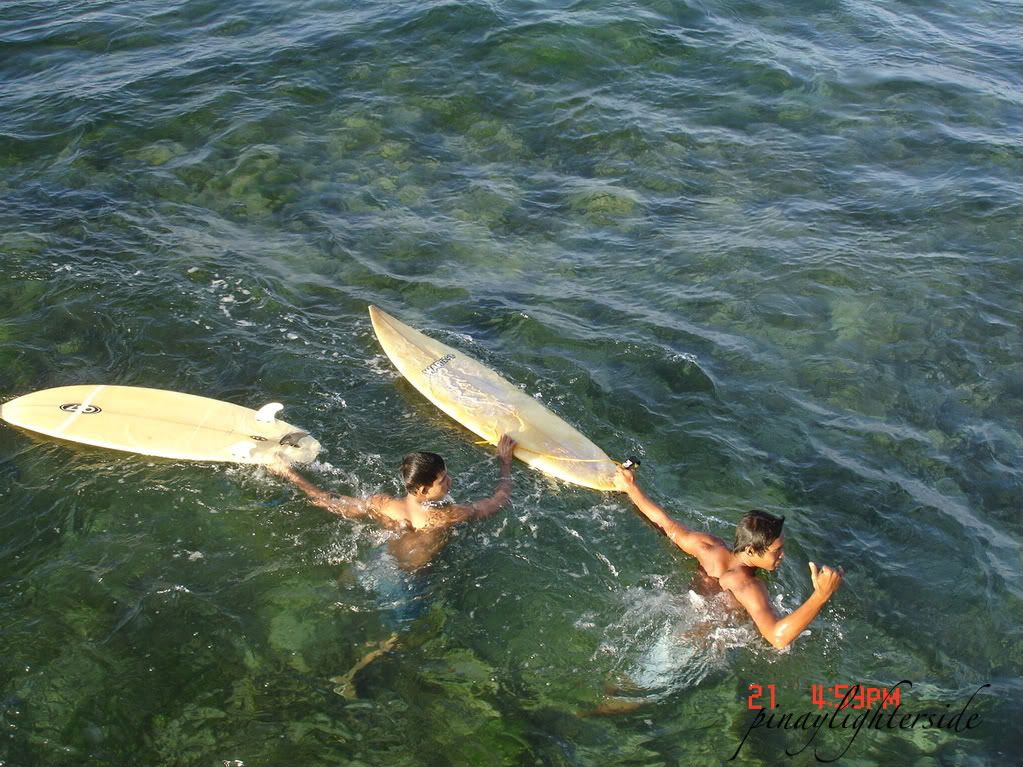 Local surfers checking out the waves.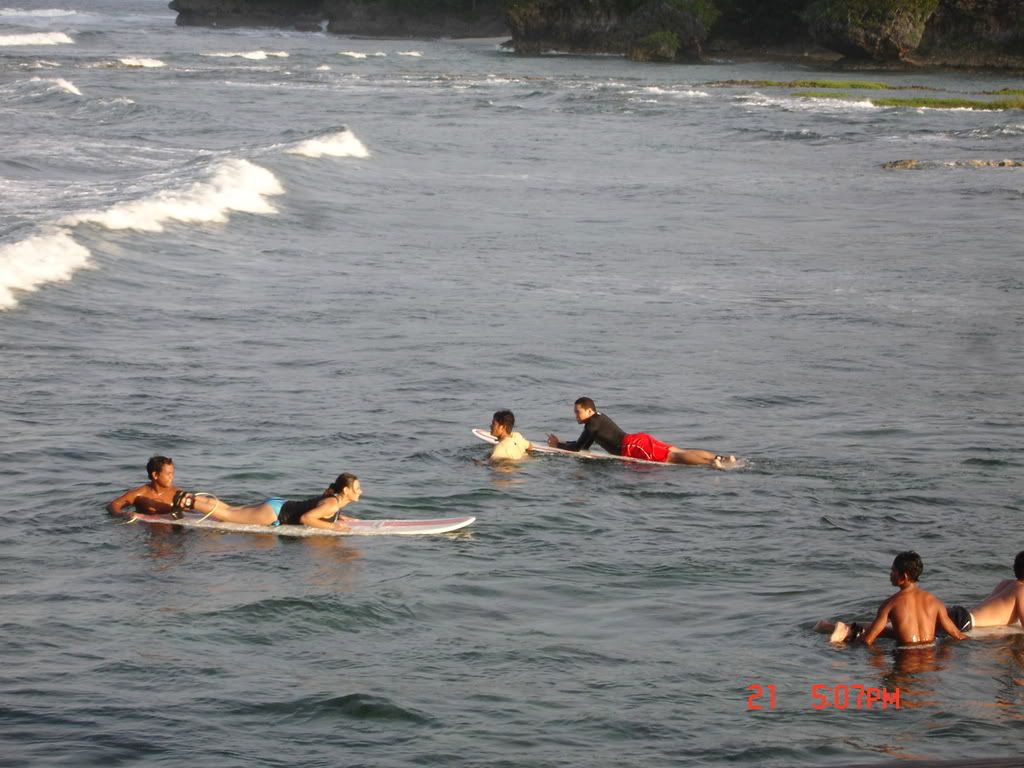 Beginners and their surfer-teachers waiting for the waves.
wee-haaaah!!
There's another wave coming!!
Siargao is considered the surfing capital of the Philippines. Famous for its Cloud 9 waves, it has been a popular destination for surfers from all over the world for years now. What I really like about Siargao is that it has retained its island-beach laid-back atmosphere inspite of the influx of foreigner-tourists.

Recently, Siargao is also emerging as a popular gamefishing destination. Siargao also has a lot of activities to offer aside from surfing and gamefishing. Siargao boasts of one of the largest mangrove forest in Philippines. Waterfalls, lagoon, secluded beach coves, and island hopping are just some of the activities that can be done in Siargao. And oh by the way, did I mention that they have delicious seafood straight from the seas?
See the other worlds
here.
This is my entry for:
SHARE AND ENJOY THIS POST: