We lost our beloved former president Corazon "Cory" C. Aquino this Saturday from her battle against cancer. Tita Cory as she is fondly called by Filipinos became the symbol of democracy for Filipinos and the rallying voice against the Marcos regime that culminated in the People Power revolution last 1986. She helped unite the Filipino people and steadfastly veered the Philippine nation towards democracy, freedom and even painful recovery from the aftermath of the years of Marcos dictatorship. She remained humble, well-respected and well-loved even after she finished her term of office.


Yellow is the favorite color of former president Aquino and it was also the color for the People Power Revolution.

So, I am posting these pictures of yellow trees I took by the roadside in Malaybalay City, Bukidnon. She would have loved the sight of these trees. The trees stood out from afar because of their radiantly striking color and their uncommon sight in the area. When I saw these trees, I instantly belted out the song "Oh tie a yellow ribbon round the old oak tree...". The said song was extensively used during her presidential campaign.

When she was confined in the hospital due to her illness last month, people started tying yellow ribbons (as what happened during her presidential campaign) everywhere but this time, it was for calls of prayer for Cory's speedy recovery. Sadly, the first lady president of the Philippines died just this Saturday, August 1.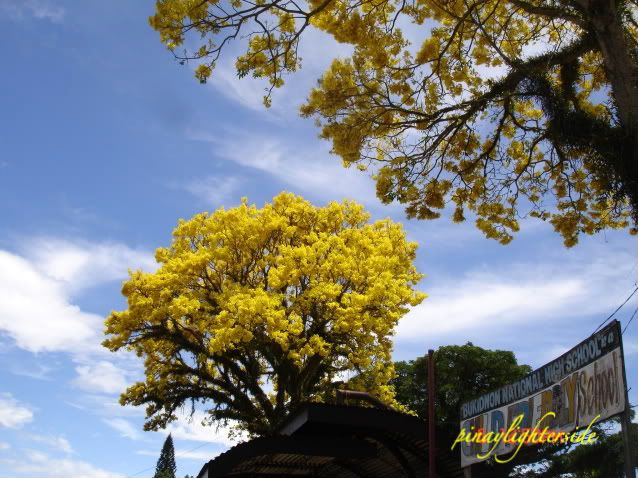 To Tita Cory: Thank you for the freedom and democracy that you fought for unwaveringly. Thank you for believing in the Filipino. May you rest in peace.


This is my entry for: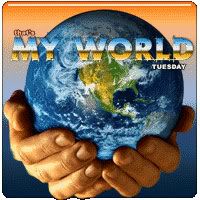 Go here for more
My World
entries.
SHARE AND ENJOY THIS POST: