It is now officially Kadayawan week and there are several activities going on around Davao City. The festival officially started August 17, 2009 but several events already kicked off prior to that date.
I made it a point to check out the Agro-trade fair (located at the back of SM Davao Mall) last Saturday afternoon. The highlight of the fair is their
Horticulture Exhibit
which showcases the beautifully exotic flowers of which Davao is quite well-known for.
Earlier that day, I went to see the Mindanao Trade Expo at the Central Bank of the Philippines compound. The trade expo featured the products of Mindanao towns. I saw some quite interesting products there aside from the usual items I have seen the previous years ago.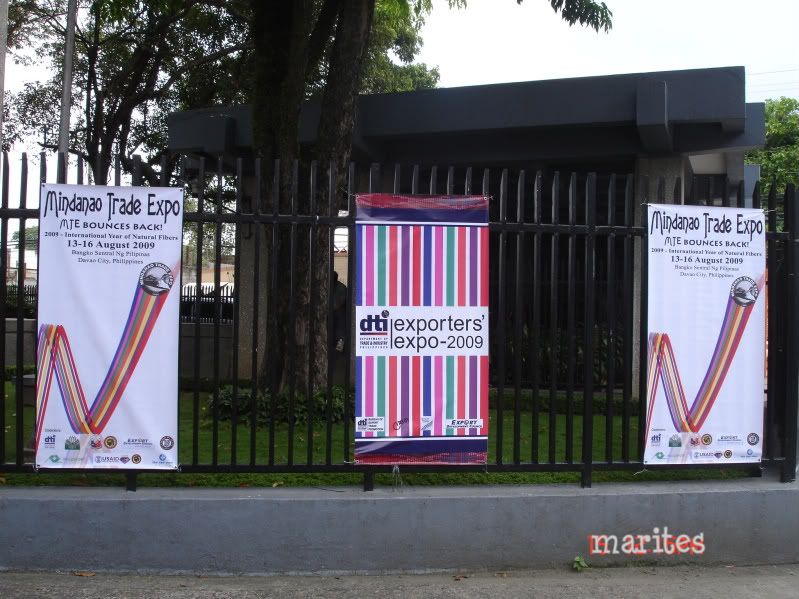 (signboards by the gate)
One of the interesting products that I have seen are the hereunder flowers that are made of bread crumbs. It has a wax-like appearance and they are really pretty.

(flowers made of bread crumbs)
I bought a bottle of vinegar made in coconut juice and also, went around the event area trying out food samples like jams, candies, salads and snacks. Compared to the previous years' expo participants, there were few participants that came this year from all over Mindanao. Nevertheless, it was still pretty interesting. I shall post more pictures in my subsequent post/s.
This is my entry for: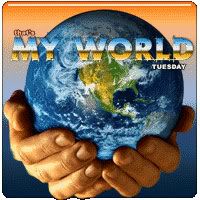 Go here for more
My World
entries.
SHARE AND ENJOY THIS POST: