Phiplippine Churches #5 (Part 2 of Basilica of Immaculate Conception)
In my previous entry for My world, I showed the
facade of Basilica of Immaculate Conception
, one of the oldest churches located at Batangas City. For this post, I am going to show some pictures I took inside the church.
Altar of Basilica of Immaculate Conception
Aisle with the tainted glasses by the elevated platform at the doors of the Basilica. The platform was provided for the church choir. For a closer look of the tainted glasses, go
here
.
One of the frescoes painted on the ceiling of the Basilica.
The Pieta at the side altar of the Basilica.
One of the wall paintings of the Basilica.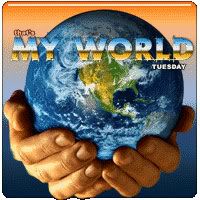 Go here for more
My World
entries.
SHARE AND ENJOY THIS POST: