The skies alternated from overcast gray to clear blue during the Araw ng Dabaw celebration a few days ago. I was hoping for some rains (which came two days after the celebration) to ease the sweltering heat but also was praying for clear weather to not ruin the week-long celebration. But nature has its own schedule, so they say. The rain never came, instead it came days after the celebration. Meantime, we had these changing skies.
This was a bouquet being held by a cheerdancer while performing in the Cheerdance contest for Araw ng Dabaw celebration.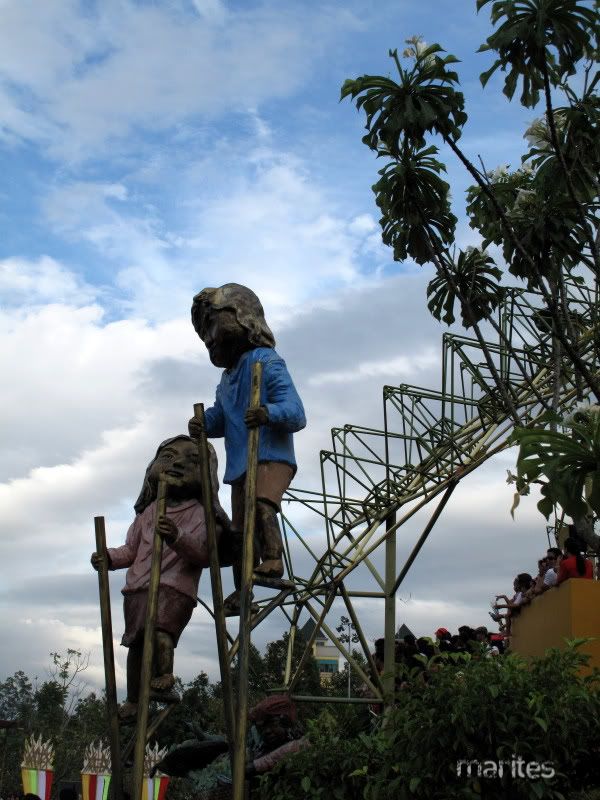 Inside People's Park with the sculptures of Davao sculptor, Kublai Millan, scattered all over the area. This sculpture shows two kids walking on wooden stilts.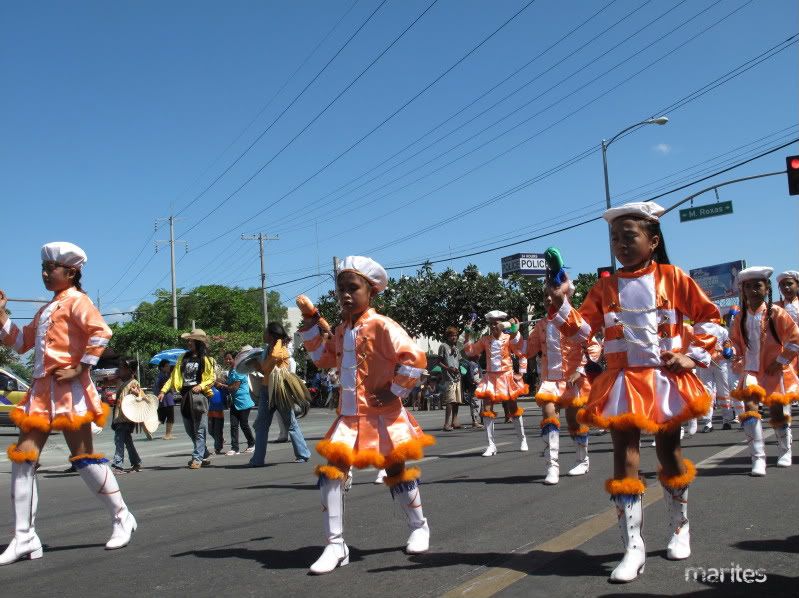 Participants of Bugle & Lyle Competition on parade.

Go
here
for more Skywatch entries.
SHARE AND ENJOY THIS POST: