I went to attend another get-together with my high school classmates in Camp Holiday Beach Resort at Island Garden City of Samal. The get-together was the second one in more than two decades since we graduated from high school. The weather was really good that day and really perfect for a soak in the sea.




While there, a part of the resort was being spruced up for a beach wedding. The beach wedding setting was pretty and I learned later on that there were some fireworks during the wedding reception.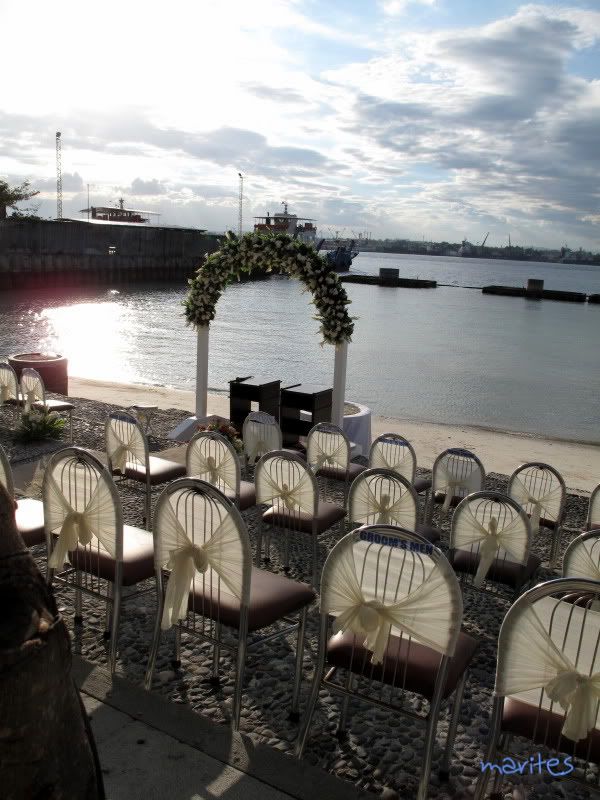 Go
here
for more Skywatch entries.
SHARE AND ENJOY THIS POST: