Batad Rice Terraces are different from the more popular ones shown in our P1000 bill. Those are easily seen from the Banaue town while Batad is a more than an hour ride through rough mountain roads and another hour trek through mountain trails. The view, however, upon reaching the mountain town facing this ampitheather-like rice terraces more than compensated the hour-long trek underneath the sweltering sun.



That's our guide walking casually along the rice terraces. Thankfully enough, the pathways that ran on the edge of each rice paddy were mostly thick and wide enough to keep us from getting out of balance. According to our guide, the improvements started happening when more and more tourists from all over the world came to visit.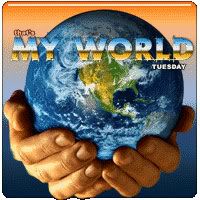 Go here for more My World entries.
SHARE AND ENJOY THIS POST: