On the day that I took this photo, overcast skies loomed over us. It was a humid day and I felt my sweat trickling down my spine.

This is the giant claypot found in Calamba, Laguna. One of the landmarks of the town, it is just a stone's throw away from the Rizal House, Dr. Jose Rizal's ancestral home. The claypot which is just across the San Juan de Bautista church has markings indicating the names of the towns of Laguna.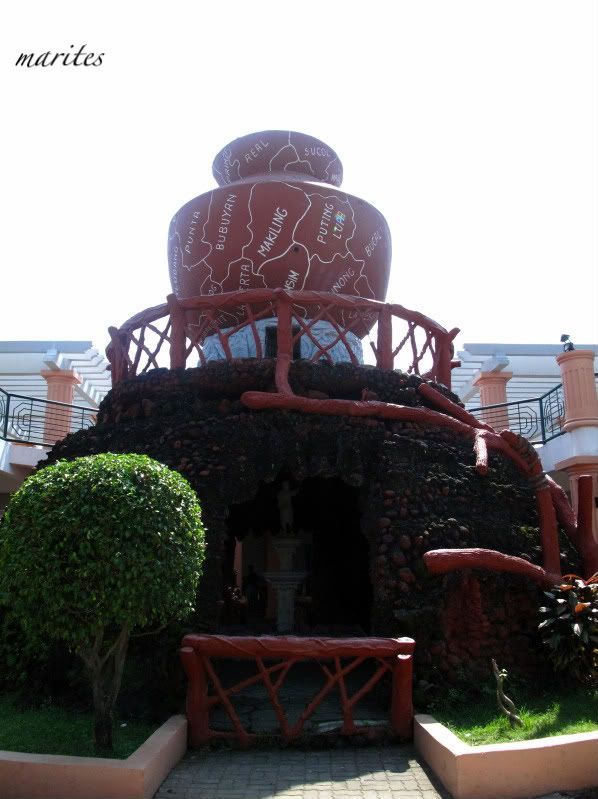 Go
here
for more Skywatch entries.
SHARE AND ENJOY THIS POST: