I saw this family while waiting outside a mall for my friends. The mother was obviously a street sweeper and was in a hurry to finish her work in that area. She called out her kids to help but they were busy playing by the street. A few minutes after and after several urgent calls from their mother, they started to help. The older one took the garbage can nearer to her mother, while the smaller one helped bring the mother's things.

It was heartwarming to see that the kids know how to help each other out and at the same time, saddening to see that they experience poverty at such young age.



This is my entry for: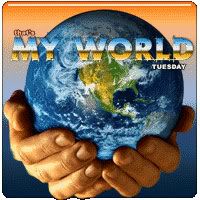 Go
here
for more entries.
SHARE AND ENJOY THIS POST: