I woke up before 3am in the morning and hurried to the meeting point, Mc Donald's fastfood. The place was already full at 4am in the morning. All of us were excited as most of would be having this sunrise photoshoot for the first time. A few people were already lingering at the Sta. Ana Wharf when we arrived. Most of them were laborers and fishermen on their work shift. We immediately got busy and set up our tripods. Here're some of the shots...




I was not sure if this guy was able to snatch a few winks with his bike seat as his pillow while dawn was breaking..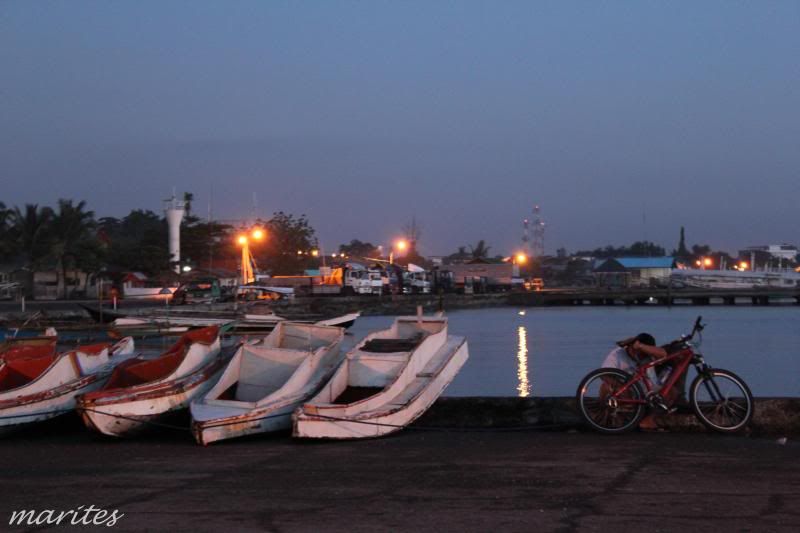 My co-photographers striking a pose...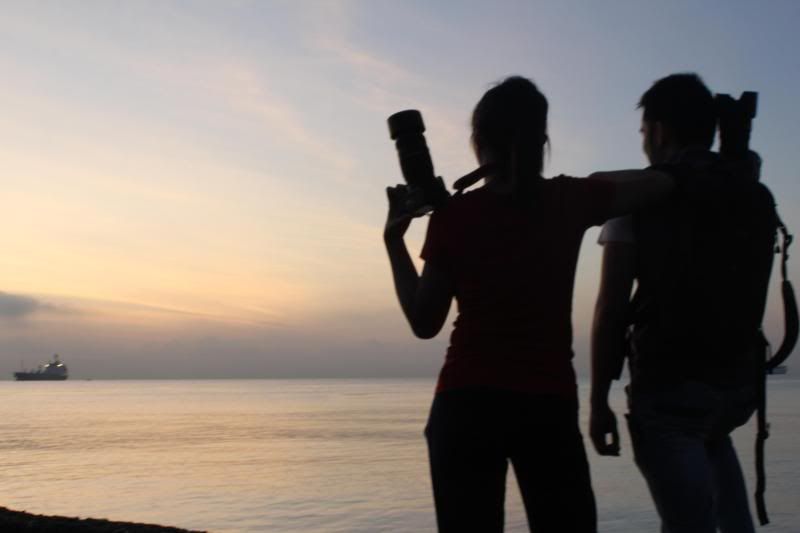 We saw these two guys diving while the sun was rising in the background. One of the lady-photographers approached them and asked them to do some more dives so we could take some photos. They did a few more dives to our delight. At the same instance, a fisherman paddling on his boat passed by. A nice serendipitous setting.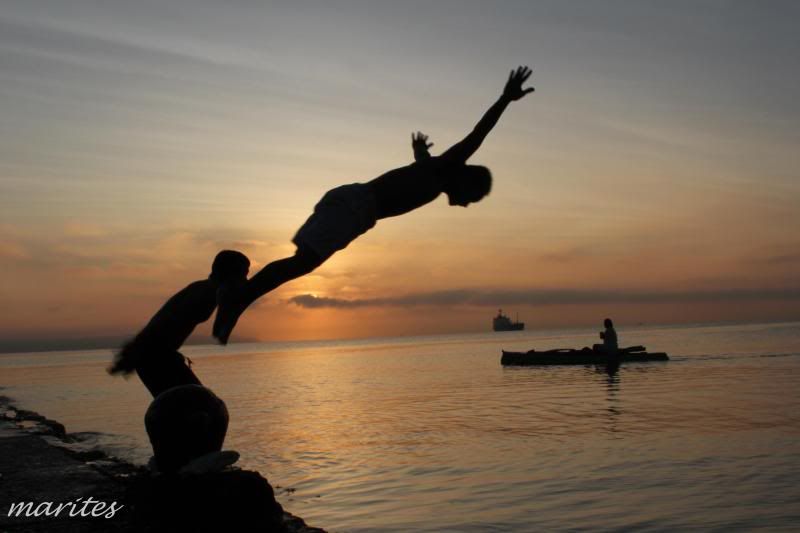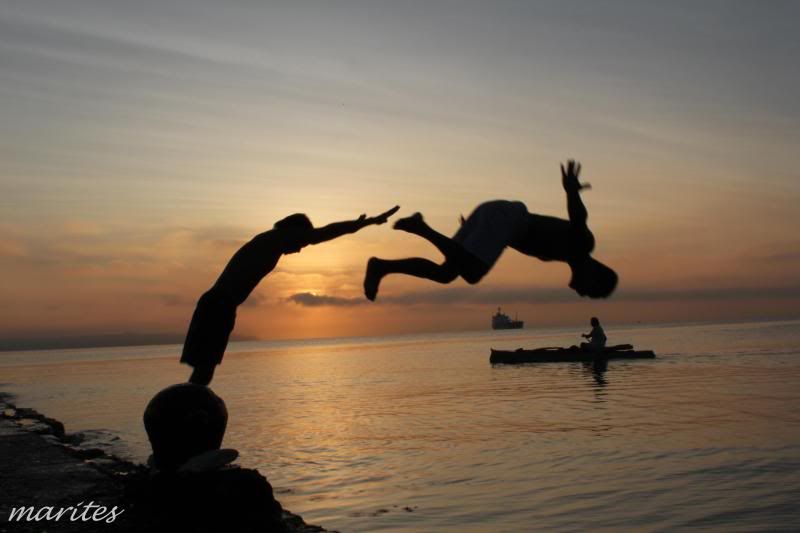 This is my entry for: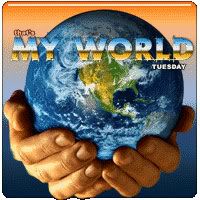 Go
here
for more entries.
SHARE AND ENJOY THIS POST: