Somebody asked me before if I ever knew any one of this people that was able to get out of the extreme poverty that were commonly attached to them. My answer was "None." I would be really happy to see one but the ones I have seen so far were those in the streets begging for alms.
They belong to the indigenous people called Badjao or the sea gypsies. They commonly lived in shanties by the sea and made their living by begging in the streets. Some made their living as fishermen and divers of pearls many years ago but extreme poverty drove them to beg for coins in the streets or coins throw out into the waters and they dive for them.
Most of them married young and a lot had their own kids while they were still teens. Most of them never went to school and because of this, the cycle of extreme poverty were passed on from generation to generation.
There were government and private programs to help them with their livelihood. Programs to help them keep out of the streets especially their children. But so far, I have yet to see a Badjao who has gone successful. Hopefully, someday soon.
This is my entry for: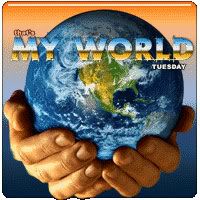 Go
here
for more entries.
SHARE AND ENJOY THIS POST: