Before Davao City started having their own whitewater rafting adventure, Cagayan de Oro City already had theirs years ago. Whitewater rafting in Cagayan de Oro became so popular that it is considered a must-do for visitors and locals. Years ago, the fee was P2,000 (minimum of 4 persons) inclusive of free buffet lunch (grilled seafood, rice and roasted chicken, yummy!), a bottle of mineral water, free use of helmet, paddle, drybag and the rubberboat. I heard that it is now P1,200 minimum of 4 persons but without the delicious buffet lunch.
Before we started tackling the churning waters of Cagayan de Oro river, we were taught the basic rules for whitewater rafting which are: Listen carefully to your leader-boatman. Follow his instructions. Pray, paddle, pray and paddle. Of course, we were also taught how to handle our paddle to keep our rubberboats floating over the churning waters and to prevent ourselves from getting overboard (some did get thrown overboard and survived the churning waters minus the rubberboats).
For beginners, the whitewater rafting runs about 3 hours with 14 rapids to tackle with 10-15 minutes interval for every rapid. Along the way, aside from beautiful sceneries to see, there were lush vegetation and some monkeys gawking curiously at us, water rapids that folded our rubberboat into half, whirlpools and churning waters that almost ate my paddle, and jutting mountain walls (a certain wall had snakes sleeping on its holes/crevices) to tackle.
After some paddling, we took our rest in this cave which turned out to be nerve wracking because of its fast and heavy current that we need to traverse to get to the spot where we can sit on some rocks. Thank goodness for our ever-helpful and vigilant boatmen, they helped us crossed to the other side.
This is my entry for: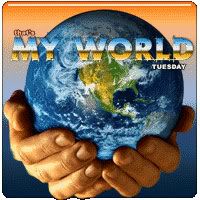 Go
here
for more entries.
SHARE AND ENJOY THIS POST: