Baclaran Church was a part of my childhood days when my mother devoted every Wednesday to visit it for years.
The Baclaran Church (also called Redemptorist Church) or the National Shrine of Our Mother of Perpetual Help is one of the most popular churches and also considered as one of the largest churches in the Philippines. It houses one of the most revered and celebrated Marian images in the country, called an icon of Our Mother of Perpetual Help. It has been known to be miraculous.
Every Wednesday is popularly known as "Baclaran Day", and devotees flock to Baclaran Church to participate in a popular Marian novena offered for the Blessed Virgin Mary's reputed miraculous aid and intercession.
Baclaran Church is located along Roxas Avenue, Paranaque City. Its modern-
Romanesque
styled building has a full-seating capacity of 2,000, but as many as 11,000 people including standing can be inside during Masses. (source: wikipedia)
It is just a few minutes walk from the Baclaran station of Manila Metro Rail Transit (MRT3).
This is my entry for: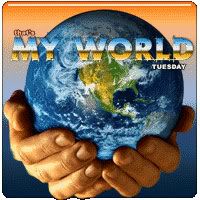 Go
here
for more entries.
SHARE AND ENJOY THIS POST: