My China trip last December 2008 was not my first time in China. It was actually the third time I got there. The first time was in Shenzhen, China which was the nearest city from Hongkong. We only stayed for a day to visit the Windows of the World. However, the second trip to China was so far the most extended trip I did with my friends.

We visited four cities that included Shenzhen, Beijing, Xian and Shanghai. Each city has their own distinct personality and their own must-see places but one thing is common among them, all of their airports are quite huge and modern. I must say, more modern than a lot of airports I have seen in America.

All four cities have their own tourist magnets like for Shenzhen, they have the Windows of the World and Splendid China. Beijing has the Great Wall, Forbidden City and Summer Palace. Shanghai has the Yuyuan Garden, Nanjing Road, the Bund. Xian has the Terracotta Army and the Mausoleum of Emperor Qin Shi Huang, the first emperor of China.

Xian's Terracotta Army has warriors, archers, chariots, horses, musicians, acrobats and strongmen. First discovered sometime in 1974 in the outer suburbs of Xian, Shaanxi Province. The controversial Emperor Qin Shi Huang who was also the same emperor who initiated the building of the Great Wall of China built it.

According to our tourist guide, the Terracotta army is estimated to have 8000 warriors each with distinct facial features. Here are some pictures we took: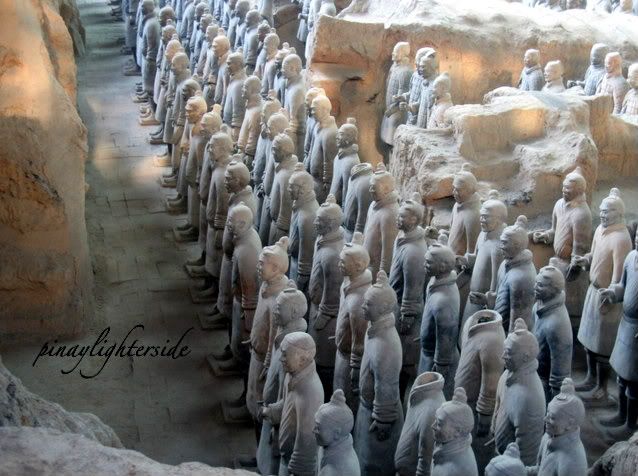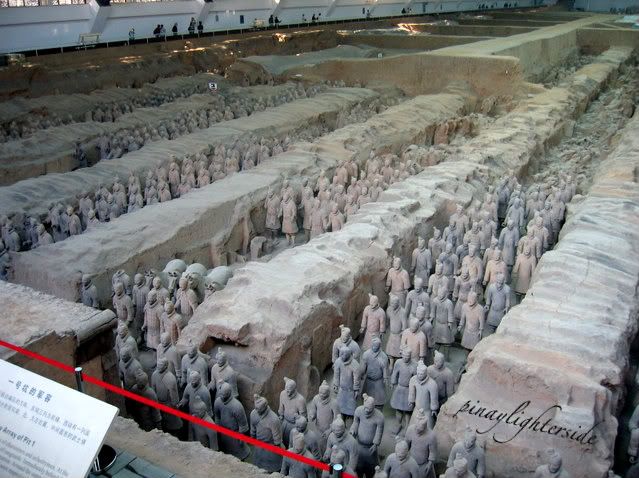 Terracotta warriors are widely imitated everywhere in the world and here's a pic of some of them.


SHARE AND ENJOY THIS POST: