This is Banaue Rice Terraces. Considered by many as an amazing engineering feat and recognized as a UNESCO Heritage site. For most Filipinos, they consider it as the eight wonder of the world.The more than 2000 year-old rice terraces were carved out from the mountains by the ancestors of the indigenous Ifugao people using minimum farm equipment.

(Wikipedia: The Banaue terraces are part of the Rice Terraces of the Philippine Cordilleras, ancient sprawling man-made structures from 2,000 to 6,000 years old. They are found in the provinces of Kalinga, Apayao, Benguet, Mountain Province and Ifugao)

These particular rice terraces in Banaue are also featured on the face of the P1000 Philippine peso bill.


The rice terraces get their water supply from centuries-old irrigation system fed by the rainforests on the mountaintops.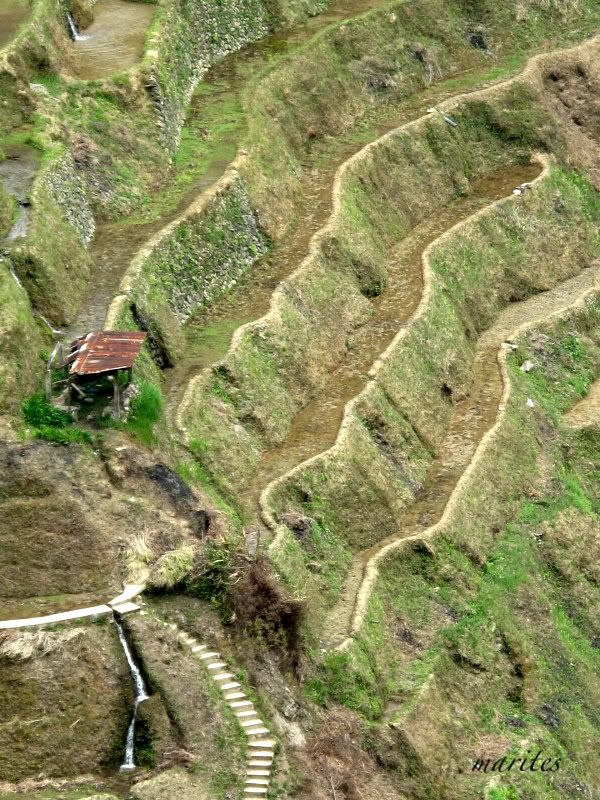 Tourism has increased through the years for this beautiful place. When I first visited this place, those steps as can be seen from the picture were not there. Instead, the locals walked along the edge of the rice terraces by maintaining their balance to avoid falling off down the steep terrace. Most rice terraces are about 15-30 feet in height. Those steps were made for the tourists like me who wanted to experience walking along the ricefields without the danger of falling off the steep inclines.
Deterioration of some of the rice terraces all over the provinces were caused by increased population, migration, tourism, development and the El Nino phenomenon.
My only prayer is that the present generation would be more active in the preservation of this beautiful heritage of my country.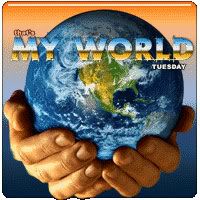 Go here for more
My World
entries.
SHARE AND ENJOY THIS POST: