They trailed us the moment we went out of the gates of Caleruega Church. The boy kept offering the bag of uncooked sweet potatoes (kamote) he was carrying while the girls shyly walked behind him. They had the same features and I thought to ask if they were siblings. They were twelve siblings in all and the teen-age boy whom we bought our drinks from on a makeshift store a few steps away from the gate was one of their older brothers. They all had the same sweet innocent smile even if poverty was quite obvious in them. I told the little boy that he should've cooked the sweet potatoes so I could buy them. He just answered, "you can still buy it uncooked." Such persistence from an innocent boy.
We bought some snacks from the store their elder brother was manning and as we ate our snacks, we talked with the kids. At their young ages, there's already some maturity in the way they answer shyly our prying questions. I asked why were they selling those sweet potatoes instead of playing, the little boy answered that they need the money to help their family. What were their parents doing anyway?, someone asked. He answered, "He's at the farm working and sometimes, we helped him too."
As our ride has arrived, I asked them to smile for the camera but little boy decided to hide behind his bagful of sweet potatoes, his older brother told him to stop it. So, here's the result: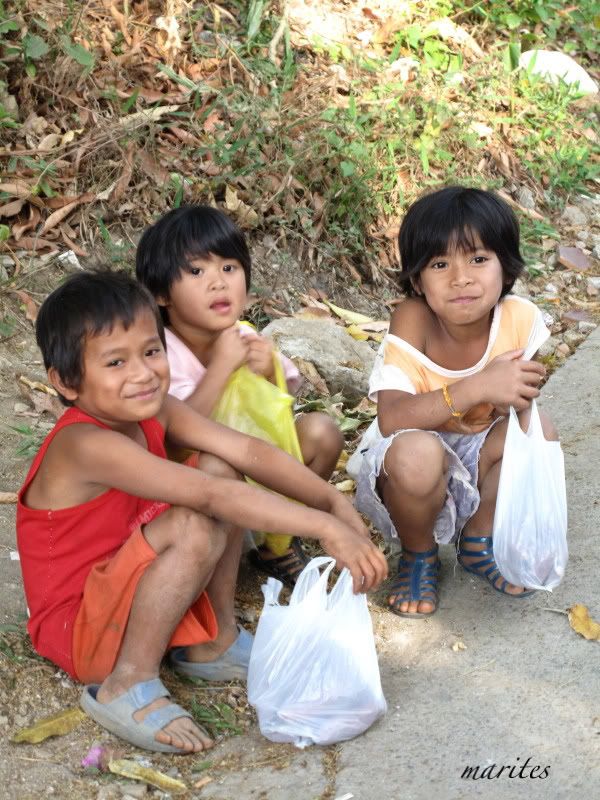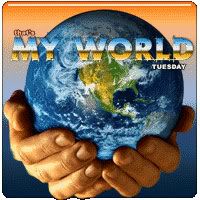 Go here for more
My World
entries.
SHARE AND ENJOY THIS POST: