Seeing Batad Rice Terraces is like watching the meeting of the blue skies and the green rice paddies. The amphitheater-like rice terraces of Batad have the most stairlike appearance of rice terraces that I have seen so far. A lot of people quite appropriately call them "Stairway to Heaven".

Sadly, because of the El Niño phenomenon heating its way all over the country, the harvest from the rice terraces are in danger of getting destroyed by the unrelenting summer heat. While the rice paddies found in the poblacion of Banaue Rice Terraces are mostly doing well courtesy of their ancient irrigation system, Batad's Rice Terraces' also-ancient irrigation system is suffering from thinning mountain cover exacerbated by the unusual hot days.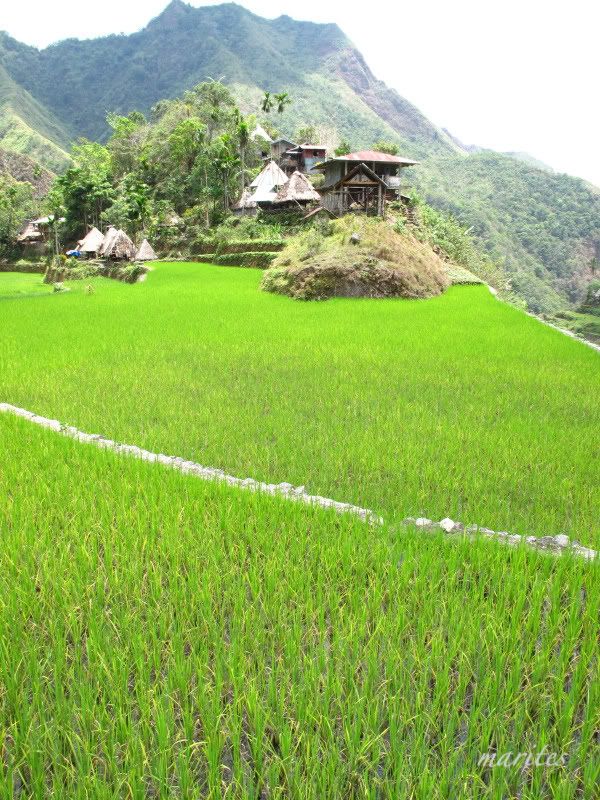 The hut on the right on top of the hill is a resting place before tackling the trail going down to Tappiyah Falls. While the smaller thatched-roof huts are the native huts of the Ifugao people.
More pictures of Batad Rice Terraces
here
.

Go
here
for more Skywatch entries.
SHARE AND ENJOY THIS POST: