As our national election is getting near, the candidates' election campaigns are getting frenzier and their rhetorics getting bolder. I truly hope that my countrymen will choose the right persons that will lead us out of graft and corruption to give hope to the future generation.
It was quiet when we got to Capas National Shrine on a Saturday. It was after we climbed Mt. Pinatubo and somehow, I expected that there would be a lot of people visiting this national shrine for the heroes of Bataan Death March. Sadly, there was just me and my friend and a small family of three that were there.


If it was a political rally venue, the place would have been colorful with campaign propaganda and with the number of people spilling all over the place. They would have been excited to see their candidates singing or worst, dancing along with some sexy dancers just so to attract those precious votes.
But it was just a memorial shrine, where people seems to forget that thousands of their ancestors sacrificed their lives to enjoy the freedom that they're having right now.
This coming national election, I truly hope and pray that my countrymen will not forget that they owe their freedom to their forefathers and to their offsprings. That the leader they need to choose is someone who is honest, hardworking as well as someone who looks after the welfare of his people not the thickness of his bank account.
This is Capas National Shrine, a memorial shrine for the fallen soldiers (American and Filipino soldiers) who fought against the Japanese regime during World War II.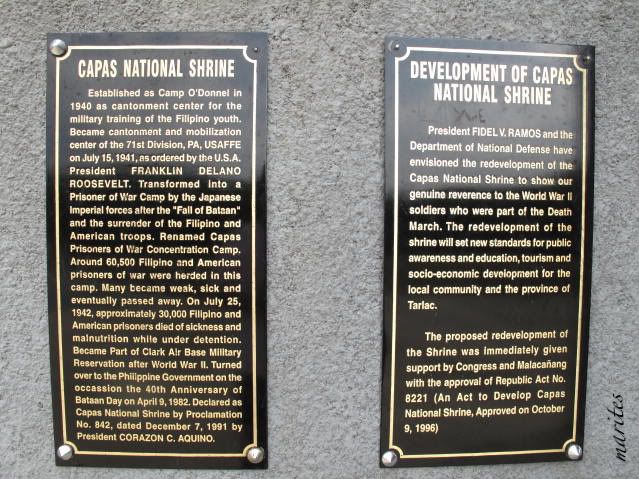 Go
here
for more Skywatch entries.
SHARE AND ENJOY THIS POST: