I vaguely remembered Paco Park as the place where our national hero, Dr. Jose P. Rizal, was initially interred. Only a handful knew, which included his immediately family, where he was taken after being executed by the Spanish government in 1896. But I recognized Paco Park's pathways easily in the movie entitled Miss You Like Crazy starring local actors John Lloyd Cruz and Bea Alonzo.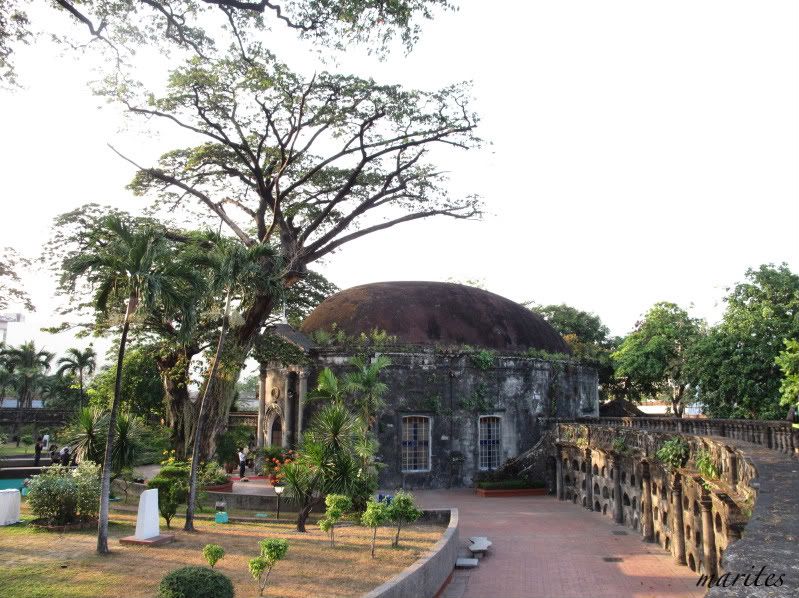 This is St. Pancratius Chapel inside Paco Park in Manila. Paco Park was used originally as a municipal cemetery. Built in 1700s, it is circular in shape with the inner circle as the original cemetery. The niches were placed within its hollowed walls. A second circular wall was added and more niches were placed within its hollowed adobe walls as the population grew. The top of the walls were used as pathways or promenades. Its use was stopped in the early 1900s and the niches transferred to other cemeteries by the owners.

Nowadays, the park is mostly used for different occasions like mini concerts, weddings and parties.



Go
here
for more Skywatch entries.
SHARE AND ENJOY THIS POST: