Sta. Cruz Church is located at Plaza Lacson, Sta. Cruz, Manila. It is just right off McArthur Bridge and is fronting the Greco-Roman styled Roman Santos Building (Prudential Bank Building), one of the old buildings of Manila which was built before World War II broke out.

The altar of Sta. Cruz Church, Manila
The facade of Sta. Cruz Church, Manila
The fountain fronting the church
I really wish that those obstruction fronting the church could be transferred. It is a beautiful old church and those who placed those electric post and snaking electric wires did the church such injustice and disrespect.
Wikipedia:
The Jesuits built the first Roman Catholic Church in the area where the present Santa Cruz Parish stands on June 20, 1619. The Jesuits enshrined the image of the Our Lady of Pilar in 1643 to serve the pre-dominantly Chinese residents in the area. The image drew a lot of devotees and a popular cult grew around it.
Source: philtravelcenter.com
Description: The original church of Sta. Cruz was built in 1608 for the Chinese converted to Christianity by the priests of the Society of Jesus. When the Jesuits were expelled from the Philippines, the church became Dominican. The structure was damaged by the earthquake, and then during the Battle of Manila in 1945. The present structure was rebuilt in 1957.
How to get there?: From Taft Avenue, hail a PUJ bound for Sta. Cruz. Get off right infront of the church.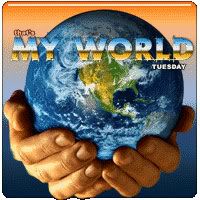 Go here for more
My World
entries.
SHARE AND ENJOY THIS POST: