We stopped by Mall of Asia before taking our flight home. The purpose was to buy some take home goods but we also did some sightseeing on the side. The mall was already full of Christmas decorations but what really caught my eyes was their Christmas-themed Lego communities encased in glass boxes.

The Legoland was a favorite among the crowd: old and young alike...





I saw this boy in light blue T-shirt staring unblinkingly at the Lego toys. Not surprisingly I suppose, it was just so amazing to imagine those Lego bricks made into everything possible.




This is my entry for: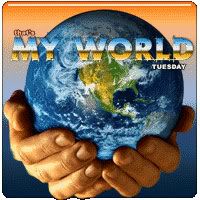 Go
here
for more entries.
SHARE AND ENJOY THIS POST: