This is the Spanish Lighthouse of Corregidor Island, Luzon. Thankfully, we were able to climb it to its top. The view was marvellous but my knees were almost wobbly due to the rickety stairs.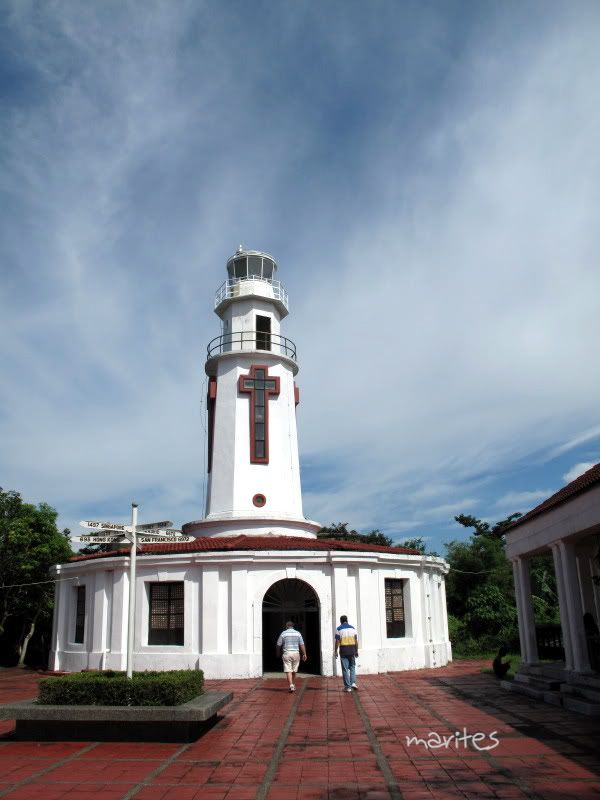 Wikipedia:
The lighthouse is one of the oldest landmarks in Corregidor. A lighthouse with a beam range of 33 miles (53 km). It was first built by the Spaniards in 1836 and was replaced with a better one in 1853. The second lighthouse was further improved in 1892 and was reduced to ruins during the siege of Corregidor. This rehabilitated lighthouse stands on the same spot where the second lighthouse stood before.

Go
here
for more Skywatch entries.
SHARE AND ENJOY THIS POST: