It rained the night before so I thought that we would have a cooler day the next day. Wrong! The sun came out strong, the air was humid. We stayed until early in the afternoon and all that time, I could feel the sweat trickling down my spine. Thankfully, the lovely blue skies over All Soul's Day were made for good photos.


For the Chinese, the symbol of fish means eternity and happiness. I saw this fish on top of the Chinese temple inside the cemetery.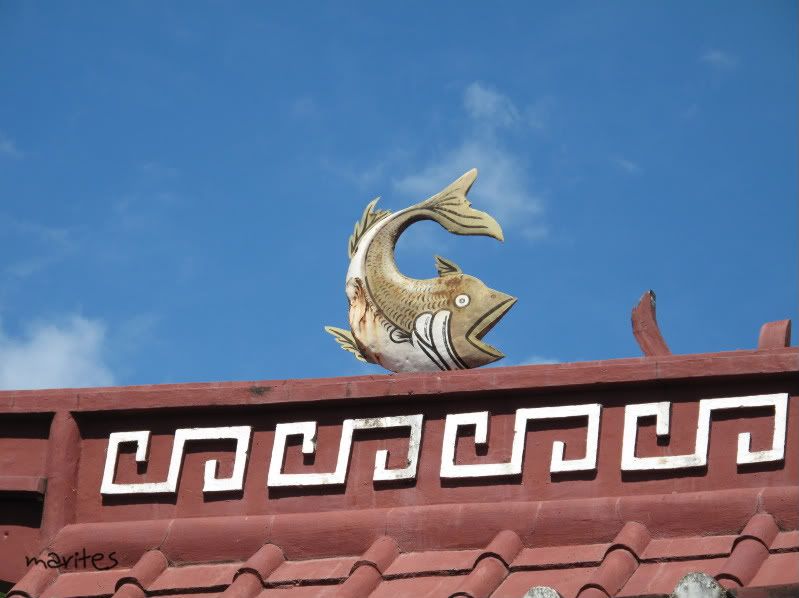 Go
here
for more Skywatch entries.
SHARE AND ENJOY THIS POST: