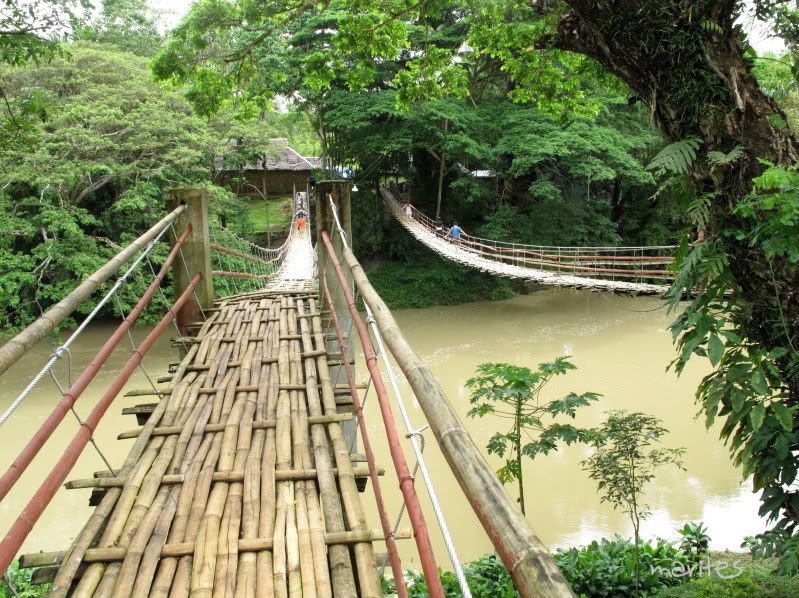 It used to be just the locals and occasional curious-seekers who dared cross the hanging bridge at Sevilla, Bohol. The first time I got there ages ago, the interwoven bamboos were really old and weathered while the steel cables holding the bridge were rusty, aged in need of replacement that I dared to cross only a few steps into the hanging bridge. The combination of feeling the fear that the hanging bridge might give out and the swaying motion while walking on it did me in.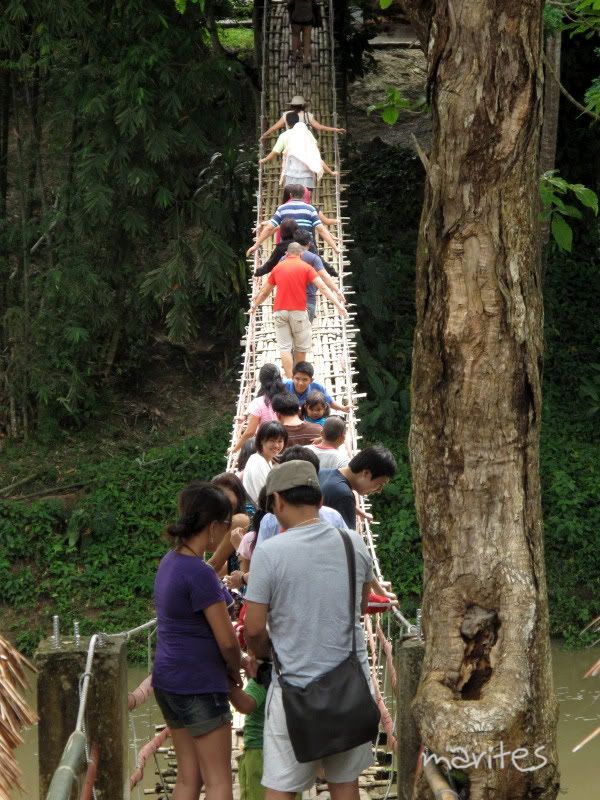 Fast forward to present-day...I resolved to cross the hanging bridge until I reach the other side. I told my mother that we would be doing it together and she seemed excited about the prospect.
Oops..was I wrong. The moment she saw the hanging bamboo bridge which by the way has grown wider (I think) and sporting a twin bridge with newer interwoven bamboo floors with better-looking steel cables, she withdrew her consent. No can do, girl. You are on your own, she said. Since I didn't want to leave her alone while people were jostling to line up to walk the bridge, I decided to just take some photos of those who conquered the Hanging Bridge of Bohol.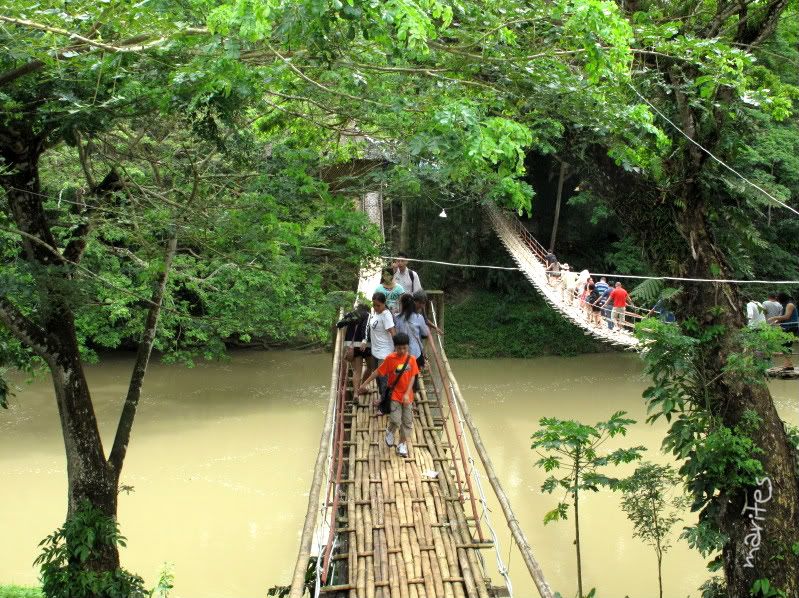 P.S. Tourism also caught up with the hanging bridge. There are more people (more tourists) who dared cross it that the entrance is now P10 per person. (I should've crossed that bridge when it was just free!) Some ambulant vendors, public toilet and a parking space were already added nearby since the last time I've been there. Ah....progress! even as quaint as crossing the hanging bridge of Bohol is now making money!
This is my entry for: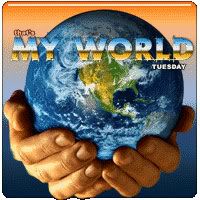 Go
here
for more entries.
SHARE AND ENJOY THIS POST: