The Philippine Eagle Center is where the Philippine eagles are being bred in captive with the hope of saving them from getting extinct. There are about 36 Philippine eagles in captive and 18 of which were captive-bred. Some more bird species were there (a lot of them are being treated and rehabilitated after getting hunted by people who didn't know any better), some mammals and reptiles.
The eagles are the real crowd drawers though and the center has always been a must-see for Davao City visitors.
Getting there is easy enough..
Just ride a bus from the Annil bus terminal for Calinan located at Bankerohan Market, San Pedro Ext.-Quirino Ave.. Bus fare is P30 and it's an hour ride from the city. Tell the bus conductor that you're on your way to the Eagle Center and they'll drop you off at the pedicab terminal going to the center. Fare is P7 per person and it's about 20 minute ride away from the Calinan poblacion.
Two different entrance fees are charged before entering the premises. Not to worry. They are quite minimum and are being used for the conservation, preservation and maintenance not only of the center but also the watershed the surrounds it. Davao City Water District which maintains the watershed area charges are: P5.00 for adults and P3.00 for kids. The center itself charge fees are: P50.00 for adults and P30.00 for kids.
This is my entry for: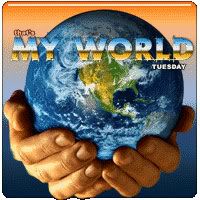 Go
here
for more entries.
SHARE AND ENJOY THIS POST: